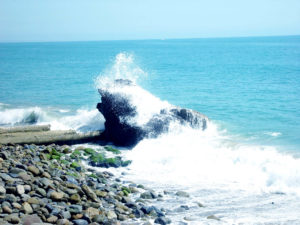 A colleague recently shared the following article on important Customer Success KPIs:
http://customer-success.getamity.com/h/i/265871823-what-customer-success-manager-kpis-are-important-and-why
Customer satisfaction, Net Promoter Score (NPS), adoption, usage, renewal rate, expansion and churn are good activity and employer outcome measures, but misses the mark on tracking and measuring the true customer outcome.  We are so caught up on measuring OUR performance that we forget to measure why the customer is even doing business with us – the intended value the customer is expecting to receive at the end of the day.
Defining possible customer outcomes – the Return on Investment (ROI) or the Value of Investment (VOI) – is easy because you can boil it down to
Money (did you reduce costs or generate revenue)
Speed (did you reduce time to complete a process)
Quality (did you reduce duplicate data entry errors) and/or
Risk (did you mitigate a crisis)
or as another colleague of mine likes to say: dollars, days and/or defects.
The hard part, however, is base lining these metrics then tracking performance throughout the customer journey. Here are some recommendations:
Have product managers own and define a simple, standard "Customer Outcomes KPI Dashboard" template by solution area in your CRM tool
Embed in the sales process steps to capture baseline KPI values even if it is at the point of sales to onboarding transition so you don't slow down your sales process
At the onboarding close out meeting measure again
Update KPIs at quarterly business reviews
If/where possible, auto populate the value via solution updates
Make the dashboard available internally and to the customer
Doing the above will not only provide you and your customers' insight into the outcomes achieved, but you now have a rich data set to leverage in case studies and to provide benchmarking services!
So as you think about metrics to put in place to track customer success (i.e. the customer impact as the customer consumes and uses your solution) think about it from the customer perspective and establish a process to baseline the metrics pre-sale so you can stay on top of ongoing improvement throughout the customer journey.