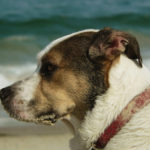 One of my former colleagues just retired from 40 years of service. WOW!
Rarely do we see people today stick around at one company for 20+ years, if five, nor frequent the same restaurants and shops like they used to today – except for Amazon. We often hear and say that this is due to a lack of loyalty in place today, people being finicky, along with the numerous options now available to us.
But loyalty DOES exist today, but it is harder to capture the hearts and minds of individuals due to the amount of options available and influx of impersonal communication channels ala social media. Think about it….
When you last decided to look for a new job, who did you call first and why?
When you last had company in town, where did you take them for dinner and why?
When you needed XYZ service again, did you return to the same place that provided the service last time?
Loyalty today isn't so much about a product or grand corporate vision, but about the experiences one has, often with the people closest to the relationship. That means a customer and their sales rep or service provider, or an employee and his or her direct boss or to the customers one serves.
So, where do you start in improving your personal loyalty "stickiness" that will attract people to come back and want more? Be and demonstrate the following ALL the time:
Values – you are clear on what your personal values are no matter what happens around you
Authentic – you're consistent in living up to your personal values in both good and bad times
Transparent – you steer clear of hidden agendas and don't hold information back
Communicate – you proactively collaborate and ignite relationships thru information sharing
Accountable – you hold yourself accountable to follow through and follow up no matter what
Simplicity – you reduce if not remove complexities and roadblocks
Unique – You provide something – a skill, knowledge, way of being – that others cannot replicate
Reflect for a moment on what you do day in and day out and respond with the 2-3 things you demonstrate that "sticks" people with you for the long haul – curious to hear what works for you! And do you not have answers to the above? Time to find answers if you want to begin to establish loyalty with others.
As for my colleague, who went thru numerous job and company changes, I observed that he was always loyal to his customers by focusing on core values no matter how the environment changed around him.